We're super excited to let you know that we can now reveal which areas in Durbanville are set to get Fibre internet on the Vumatel network and that you can no pre-order your internet!
Check the Map 
The map below indicates which areas of Durbanville has been confirmed for Fibre and the proposed go-live dates.
Click on the map below to zoom in on your area.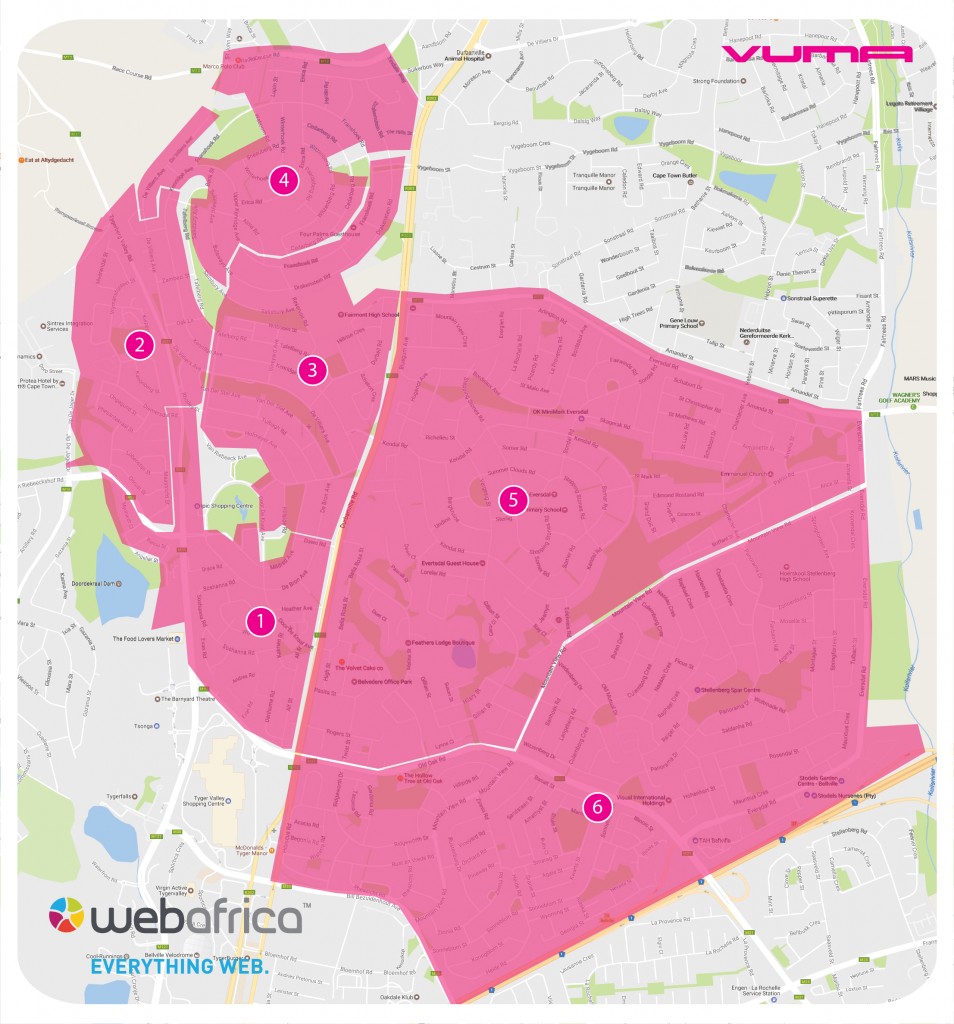 When Is My Area Going Live*? 
| | |
| --- | --- |
| Area | Proposed Fibre Ready Date |
| Phase 1 | March 2017 |
| Phase 2 | May 2017 |
| Phase 3 | March 2017 |
| Phase 4 | April 2017 |
| Phase 5 | TBA |
| Phase 6 | TBA |
Pre-order Fibre within the month of March and we'll throw in the following FREE!
Free installation and connection fee worth R1710!
Free Fibre router worth R999
2 Months free data
No contracts i.e: month-to-month packages
Our Fibre Packages
We have a variety of capped and uncapped packages available starting from only R424 p/m! You can view all our packages here.
 Call us on 086 000 9555 or email fibreorders@webafrica.com and we will call you back.
Ready for Superfast, Superfly Fibre internet? Of course you are! Sign up today, and soon your days of slow and unreliable Internet will be over!
 *Please note that this promotion has expired.