Our head honchos have been plotting and scheming (and twisting arms) behind closed doors and have been tight-lipped about their doings. But now it's time to let the cat out of the bag.
We're excited to announce our 'Explosive Fibre Deals' promotion!
What's the deal?
If you order or pre-order a Fibre service from us between now and the end of October 2017, you can save up to R3850 on your connection and installation fee (depending on your Fibre Service Provider), as well as receive a FREE Fibre-ready router valued at R1000.
Please note: This Fibre promotion on the Openserve network ends 31 July 2017.
Installation and connection fees per provider are as follows: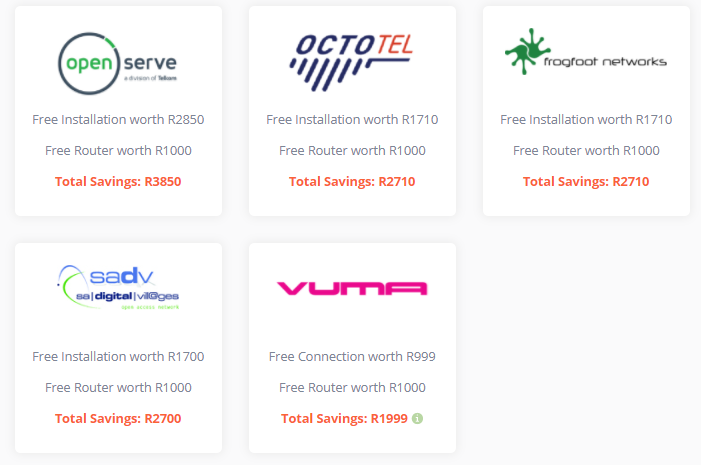 * We're covering all ISP installation and connection costs, however, if you fall within a Vumatel-covered area you will be liable to pay an installation fee of R1710 directly to Vumatel.
Ready to go Fasterfast? Check here to see if you can get Webafrica Fibre now and if not, which network will soon be digging up your pavement and driving you nuts as they install it.