Caught all the Pokémon your heart desires, including a Snorlax, and looking for a new challenge? Then we have some excellent news for you!
Google has just announced the 30 innovative Android games that they've selected for the Google Play Indie Games Festival in San Francisco in September. Unfortunately registrations to attend the event is full, but the great news is that 11 of the 30 games have already been released, so you can check them out from the comfort of your own home: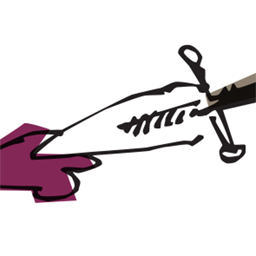 A guest at an English house party has been viciously murdered, which brings an abrupt end to your bright, cheery weekend. This means it's time to take out your magnifying glass, search the property and ask your fellow guests invasive questions. Who knows? You might just solve the crime.
This point-and-click puzzle game should provide endless fun. There are plot-altering elements that can change the course of the whole story, which means a different case every time you play.
Cost: R42.33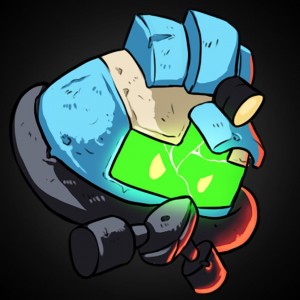 Jimbobway, a legendary miner of Kryon-89, is falling head first down a mine shaft that doesn't seem to end! Terrible monsters and dangers are trying to stop him, but you have to help him to survive as long possible! Navigate around monsters or shoot them to help Jimbobway stay safe. Each time a monster meets its end, you pick up coins to purchase items, which will help you defeat more monsters! When you complete specific challenges, such as using multiple guns, you get even more coins to help Jimbobway with his trip to the centre of the earth.
Cost: Free (with in-game items that can be purchased)
Hovercraft: Takedown describes itself as the "#1 combat racing, custom vehicle building, totally addicting, physics based, action game of the year!" Criminals have taken control of the Hovercraft highways, and you have to build a custom craft of your own, outfitted with rockets, missiles and lasers to fight these thugs! You get to smash enemy vehicles to pieces and cause mind-bending chain reactions of explosions! Game play also includes endless loot and "blasting your way through gorgeous rocky mountain passes at breakneck speeds". Sounds good to me!
Cost: Free (with in-app purchases)
Numeris claims to be the "world's first real-time numbers battling game!" There are 10 addictive brain games, all of which you have to finish in a set amount of time. You can challenge your friends and also get to know other battlers in the Numeris community. Boost your brain power, outsmart you opponents and meet new people. If Soduko, crosswords or trivia games are your thing and you enjoy heckling with strangers, you are bound to enjoy Numeris.
This game is available on both iOS and Android.
Cost: Free (with in-app purchases)
Closet astronomer? Creative scientist? Then this might be the game for you. Orbit intertwines an accurate gravity simulator with a puzzle game. Launch planets and allow them to orbit around black holes. If you can create enough orbits, you get to progress to the next level. Each level offers a new challenge with a new set of black holes that you need to outwit. Planets leave colourful tracks in their wake, so that at the end of each level you will also have created a beautiful piece of art.
Cost: Free (with in-app purchases)
In this adventure platform game, two sisters go for a walk in the forest, but they get cursed by an evil witch (of course!). The curse forces them into two dreamlike dimensions where they have to take on a spooky journey to find each other again. Your job is to guide the sisters through peril, so that they can be reunited.
You can currently download an unreleased version of this game to help the developers with testing.
Cost: Free
In the future armoured hydrojet riders race against each other, performing terrifying stunts over plunging waterfalls, eluding cops through city waterways, and propelling across crashing waves at astounding speeds.
You've been framed and cast out from the Riptide GP league, which forces you to race illegally through watery ruins and threatening factory machinery to restore your reputation and title. Unlock new vehicles, characters and customisation options as you defeat bosses and build your crew.
Cost: R40.99
Guide the little character, Roofie, across expansive rooftops and help him match the right colour energy balls with their corresponding slots. Each time you unite an energy ball with its place, the architecture shifts around you, so you need to think on your feet, so you can complete the level without trapping yourself on the rooftop. As you play the architectural puzzles become ever more challenging.
Roofbot is currently available in a beta version and you can download it to become a tester.
Cost: Free
This simple tilt or touch multiplayer drone racing game allows players to fly, race and build drones. The game is a social one, and features achievements, a leaderboard, up to 14 drones to unlock and 4 levels of difficulty. Players can also enjoy an immersive experience by switching to Virtual Reality mode which is Google Cardboard supported. The game even comes with its own hashtag: #SmashTillYouCrash
Cost: Free
ThreeSwipes is a minimalist puzzle game. Every time you swipe all the tiles on the board move. To remove tiles you need to combine three or more of them. To progress you need to match the goal number of tiles for a given level before running out of moves or filling up the board. Want some more action? No problem. Match two sets of tiles to create bombs to blow up pesky rocks.
Cost: Free (offers in-app purchases)
This game promises a fun and exciting way to experience stock trading. It lists some of the top companies on the stock markets from around the world. Make billions on high-stake trades, while competing against and comparing strategy with friends. Rainmaker is fast paced and 30 seconds can cover 2 years of fluctuation in in stock prices. The game also includes information on the listed companies and it tracks your trading behaviour, so you can keep improving.
Cost: Free (offers in-app purchases)
The Full List 
You can find the full list of 30 games (including those not yet released) that will be showcased at the festival here.
Summary
Article Name
11 Indie Games You Can Try Out Right Now!
Description
Google has just announced the 30 Android games that will be showcased at the first Google Play Indie Games Festival, and you can try out 11 of them right now!
Author