If you take a back-step from technical details and evaluate the Switch on its primary objective, to create a hybrid home and on-the-go console, then Nintendo has most certainly nailed it. The seventh generation console is smart, polished and easy to use, which is a major drawcard, especially with the excessive updates consoles, have to go through these days during setup. And while battery life is far from marathon levels, Nintendo has stated that the battery life will vary depending on the game being played. The Switch, however, sports a USB-C charging standard which is compatible with a wide range of portable charging units.
What's in the box?
Switch console and dock

2 Joy-Cons (including wrist straps)

HDMI cable

AC adapter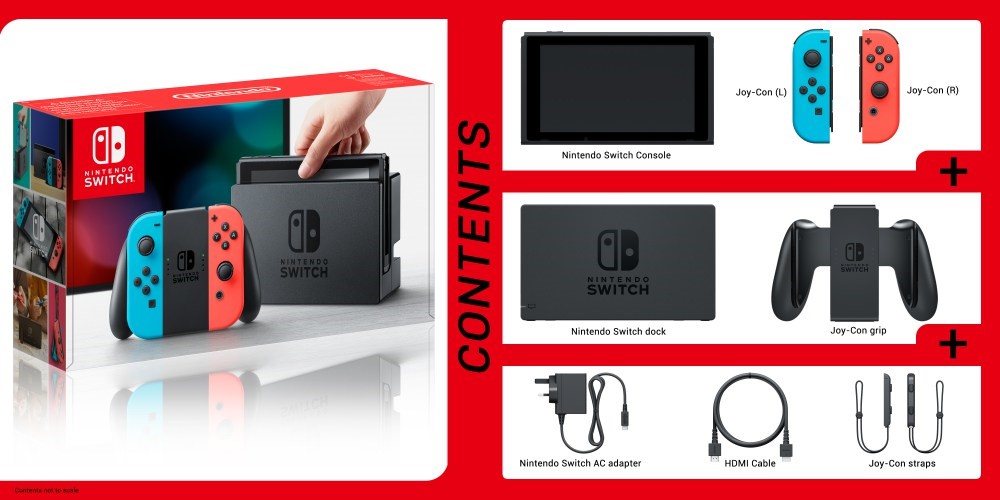 The Switch boasts the 'wow' factor that appeals to more players, and although the true potential is yet to be discovered due to the paucity of games available (Nintendo has promised a boatload in the near future), but from what we've already seen the Switch is the hybrid console we ALL need!