These days there are Apps for almost anything you can think of. It's hard to choose which ones to try out so we made a list of 16 pretty cool ones you might want to check out!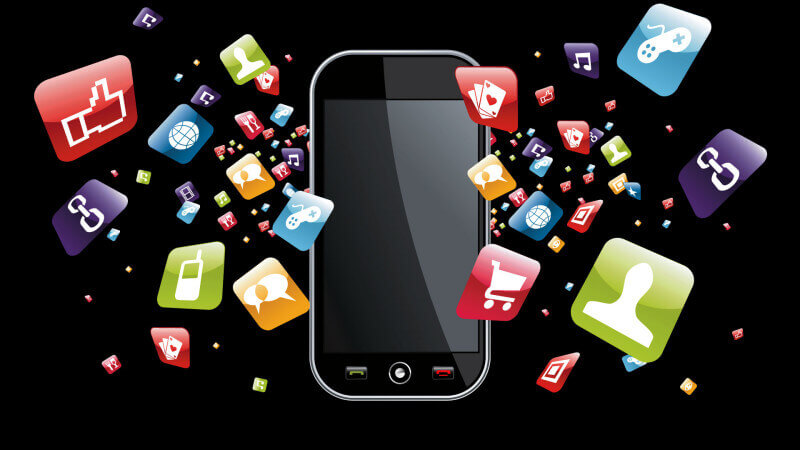 Everyday Functional Apps:
22seven
This App is perfect if you don't have the time to sit down and do a monthly budget. The App uses a very reputable financial institution called Yodlee to access your banking information. It might sound unsafe but it does not have any permissions to draw or change any of your banking settings – if you were wondering. In fact, they don't draw any information, they just get what Yodlee gives them. If you still have concerns check out THIS article on the risks.
They also have an external company doing security checks each year. The App is incredibly handy and helps you manage and save money without hassles. With a 4.5 rating on Google Play, it definitely seems like a crowd pleaser!
Android Download
Apple Download
Adobe Scan
Ever need to scan a document but you're not in the office to do so? Working from home can especially make these type of functions difficult. Not with Adobe though! You can now take a photo on your phone and the App will optimise it and make it look like a real scanned document. Pretty useful!
Adobe has quite a few awesome Apps you can try: Photoshop Express, Illustrator Draw, Spark, Premiere, Lightroom, Fill & Sign and Adobe XD.
Android Download
Apple Download
Waze
Most of us use Google Maps to guide us through the city life and help us avoid peak hour traffic. Except, if you use it often you will notice it's not always so accurate. Waze helps you choose the best routes and gives you realtime traffic updates while you're driving. Don't get stuck for hours in traffic and miss that important meeting, try Waze for free!
Android Download
Apple Download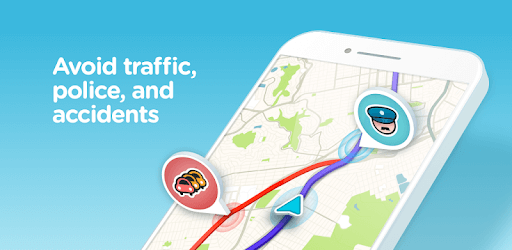 Learn Something New:
Mimo
These days kids are being taught how to do HTML coding in primary school already, but for us Millenials/Boomers we are getting left behind. Mimo makes coding easy and fun by giving you the coding foundations that could help you fix your website yourself and understand the binary computer world a little better. It's fun and educational!
Android Download
Apple Download
Momento
As the name suggests, this App is all about memories and capturing moments about your life. It's the modern-day version of keeping a diary and takes snippets from your online footprint to combine it into your memories. It compiles your Facebook, Twitter, Instagram, Spotify, Uber and Youtube updates, photos and tags of the day along with any notes you've made so you can reflect on the day later. You can search for memories, events and create reminders. You can use it as a personal, travel or pregnancy journal – whatever your heart desires! If you're worried that your innermost personal thoughts might fall into the wrong hands, don't fear – the App is locked by password or if you have a phone with a thumbprint/TouchID function, you can set that up too.
Sadly, this App is only available on Apple for now. There are a few other journaling Apps available for Android but we haven't found anything we like yet. If you have a suggestion, let us know!
Reach for the Stars:
ISS Detector
If you're wondering where out there the International Space Station is, this App can tell you exactly where it's flying past. It can also give you the exact date and time when it will be visible to you when you add your address.
Android Download
Apple Download
NASA App
The NASA App has really been done well. Okay, they are like super good at technology so we would hope they can do a simple mobile App…
You can get the latest news, information and images/video straight from NASA. Our favourite function of this App is its latest experiment with HDEV (High Definition Earth Viewing). This means you can stream live from the ISS and see earth how the astronauts see it. There are over 16 000 images, 14 000 videos, maps, models of planets – you name it! If you're bored and feel like having an out-of-this-world experience, you'll definitely enjoy it.
Android Download
Apple Download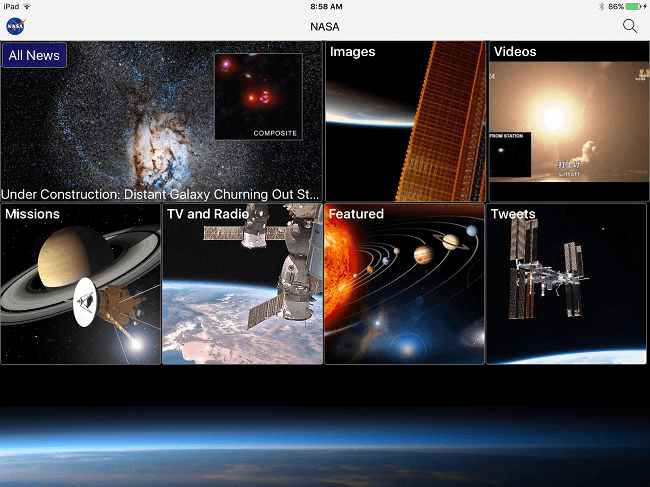 Stellarium Sky Map
It's a warm summer's evening, you're sitting around a campfire and looking up at the stars. You suddenly wonder, where is my star sign? Where is Mars? This App can answer all your questions! All you do is open the App and point your phone at the sky to let it show you what exactly you are seeing.
Tip: if you're heading out tonight to test it out under the South African skies – remember your blanky and big jacket… brrrr…
Android Download
Apple Download
Lose Yourself in a Book…
Anybooks
Just like its name, you can get ANY book on this App. Okay well, most books. There are new books, old books, popular books and even South African books. The App used to be free but unfortunately had to add a price very recently, to avoid copyright infringements. It's totally worth it though as you will only pay R134.99 once-off and gain access to thousands of books. That's basically the price of one relatively cheap book but you're getting thousands in return! Every reader's dream…
This App is only available on Android at the moment but Apple has a similar App called "My Books" which you can try out with your iPhone/iPad.
ComiXology Comics and Manga
–When you search 'cool reading Apps' you will keep seeing this App pop up on every list out there making it definitely a fan favourite. You gain access to thousands of comic books, graphic novels and manga. Yes, you will have Marvel, DC, Image and many more comics right at your fingertips. You can even download your favourites and save it onto your phone/tablet's SD card. The App itself is free but, unfortunately, you will have to purchase the downloads. Still worth it though!
Android Download
Apple Download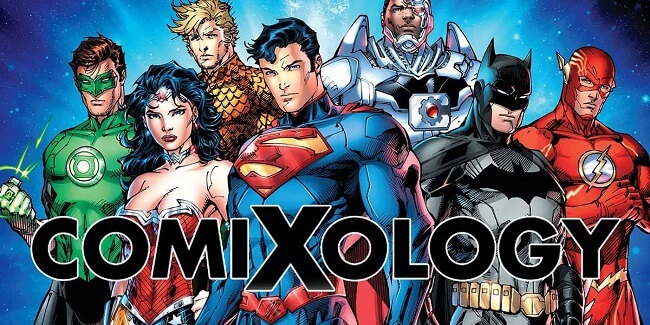 Just for Fun:
Prisma
Want to add a fun flair to your photographs? Prisma gives you different styles to help change your photos into art. You can transform your photo into a painting or comic book art. There are plenty of options to try out and play around with. It will definitely help spruce up your Instagram!
We Draw
This App is for all those who have always wanted to draw anime characters. With easy instructions and helpful guides, you will learn to draw even the most complicated characters in no time!
Android Download
Apple has a few alternatives you can try out. Let us know if you find one that you prefer!
Untappd
Do you love beer? Do you need an App to express your love of a certain beer? Well, there's one made just for you! Untappd gives you the opportunity to rate and take a photo of your favourite beer. It makes drinking beer fun as you are given badges for every new beer you rate. Niiiice!
Android Download
Apple Download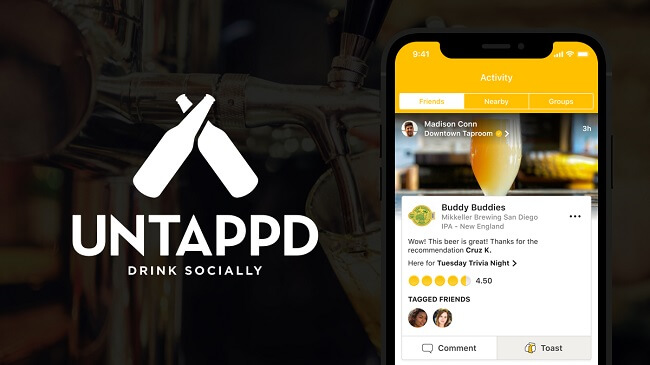 Vivino
If you don't like beer (or also like wine) then you can take a gander at this App. Like Untappd, it gives users the opportunity to rate and look for wine. You can search for the highest-rated and choose your price range. It is a great App if you want to find a great wine for a good price. To give your review, you simply scan the barcode and take it from there.
Android Download
Apple Download
Sleeptalk Recorder
Okay, so your friend/partner/family keep saying that you talk in your sleep but you really don't believe them. Why would you be talking in your sleep? This App records you when it hears talking at night so you can get proof that you sleeptalk. You will finally have the cold, hard truth you have been searching for.
Android Download
Apple Download
RunPee
Oh no! You have to run to the toilet during a movie you just paid to watch on the big screen. When is the right time to go? What will you miss? Now you can know exactly what you're missing in a movie when you have to go pee. Very weird but useful App to add to your list!
Android Download
Apple Download
Now go App up your day!