Facebook is implementing a bunch of new features to help make their beloved social network a bit more interactive. Now you can really feel like you're socialising without moving an inch from that comfy spot on the couch!
Birthday Videos
A new feature that will allow users to record 15-second videos is here. You will be able to leave your friends video birthday messages on their timelines, and you can even choose from special birthday-themed frames to give your message some extra dazzle.   
The feature will become available to Facebook users on iOS devices from today and it will be rolled-out to Android in the next few months.
To record a video you simply visit the profile page of your friend via the iOS app and select the video prompt at the top where you would normally write their birthday wishes, and record your video to share on their wall. Keep some props handy so you don't end up staring at the screen blankly for 7 seconds!
Profile Videos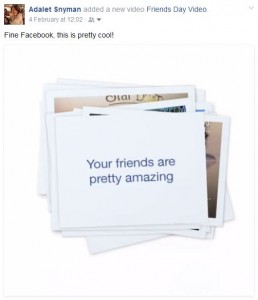 The birthday video feature is just one of Facebook's efforts to offer a more personalised and interactive experience to their users. The days of static avatars are numbered, since Facebook introduced a profile video feature, which lets users upload clips that are 7 seconds long in place of having a static profile picture. You can currently only add a profile video from iPhone or Android, but this feature is not yet available in all locations!
Memory Messages
We've seen compilation videos from Facebook before at the end of the year, to celebrate what you had been up to over the last 12 months, and recently Facebook celebrated Friends Day, by posting a special video of friendship highlights to all users' pages. The quick video filled with memories in the form of some of your most favourited photos and some lovely birthday messages from your besties made even some of the most cynical among us smile.
Self-Playing Videos
Some people were quite startled when videos started playing all on their own when one scrolls over them. However, the majority of folks soon seemed to make peace with this slightly flashier version of Facebook. They were after all seeing lots of cool short clips and videos that they would otherwise have missed. If your bandwidth is looking a bit thin towards the month, remember this feature can be turned on and off.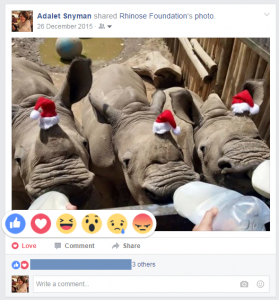 Reactions
They say every action has an equal reaction, and to bring even more emotion to Facebook you can now choose how to react to posts. People have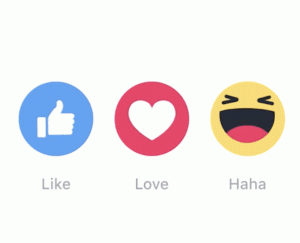 practically been begging for an unlike button for years, and although Facebook hasn't complied exactly, you can now select one of the following reactions: Like, Love, Haha, Wow, Sad and Angry. Not sure how to "unlock" them? Simply hover over the like button and the new range of reactions will reveal themselves by popping up. If you don't see the emotions on your mobile app yet, simply restart it. Then when you hold your finger down on the like button the new reactions will appear. Just be careful that you don't accidentally click on the wrong emotion! But you can easily change your opinion on a post, so if you decide you're rather amused at your ex's new relationship than sad about it, it's easy to amend your reaction. Although we suggest perhaps passing up the opportunity to display how you feel about some subjects!
As Facebook evolves, who knows what we might see next?
Need some help with Facebook? Check out our Facebook Boost product and get your business on the social media map!
Summary
Article Name
Facebook – Now Even More Engaging!
Description
A bunch of new Facebook features is making the social site even more interactive – now you can really feel like you're socialising without moving an inch.
Author