So you have a zippy ADSL or fibre connection and you don't quite know what to do with all your bandwidth? Yeah, I know, unlikely that you don't have a plan for it all, but humour me… Then it is time to start exploring your options and to discover some shiny new music streaming services.
We've compiled 7 online radio stations and music streaming services that will keep you entertained for many Friday afternoons to come! Yup, we all know you don't do any work on a Friday afternoon.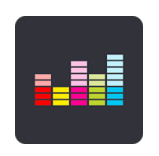 Deezer has more than 40 million songs to choose from in their catalogue. That's a lot of songs – in case you were wondering. And they have nearly as many radio channels to choose from, so you can get your fix. You can sign up for free and get access to unlimited tracks on your computer or tablet. The free service comes with ads and only offers standard sound quality. You can upgrade for R59.99 a month to their Premium+ package, which is ad-free, and offers off-line play and high quality sound.
Simfy Africa
Simfy Africa offers 32 million tracks that will delight your ears. You can listen to songs on your laptop, tablet or smartphone and there are subscription packages to choose from. When you sign up you can access all their platforms for the first 14 days. After which their Web, PC & Mac package costs R25 a month. This package is only for your desktop or laptop computer and does not include the smartphone app or offline play. Their All Access package for PC, Mac, tablet and smartphone will cost you R60 a month, and it includes mobile offline play for up to 3 devices.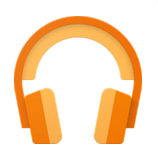 Google Play Music
Google's Play Music streaming service offers access to 35 million songs on demand. You can also upload up to 50 000 of your own songs, so you can access them while you travel. Once again, there are two options to choose from: Free and Unlimited. You can try Unlimited at no charge for 30 days after which you pay R59,99 a month for ad-free listening and listening while you're not connected.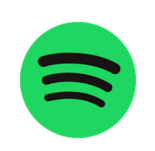 Spotify
Spotify has a catalogue of over 25 million songs and a great selection of full albums. It is socially integrated with Facebook, which means if you want, you can keep your besties updated on your latest listening choices and any new gems you've discovered. In South Africa you will need a VPN to use Spotify, but you can sort that out stat with a service like Hola. Try it for free with some advertising. At times you can listen to music for a day and only hear one ad, depending on the advertising they have scheduled at any given time.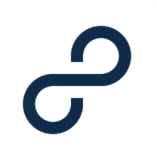 8Tracks
8Tracks is the new kid on the block when it comes to music streaming. The service is based on socially-curated playlists. Each playlist requires at least 8 songs or tracks. What's awesome about this service is that you can discover brilliant new music based on recommendations from other users. You have two options: a free version that comes with ads and a paid-for version that is ad-free. You get a 14-day free trail of the paid version when signing up, after which it costs $25 for 6 months. With 8Tracks you also get to set your inner DJ free, since you can submit and introduce your own 8-track playlists to users.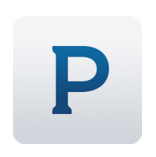 Pandora
It is Pandora's aim to understand what music you like and suggest new music you may enjoy, according to its findings. Pandora recently acquired Rdio, so be sure they will have a new trick or two up their sleeve soon.l You will need a VPN service to gain access to Pandora, since it is currently only available in the USA.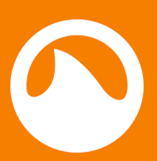 Grooveshark
Grooveshark prides itself on offering a self-directed radio service. This means you don't need to listen to already created playlists; you can mix and match your own. You can choose from thousands of songs – likely a lot more than you currently have on your device. Advertising comes in the form of a banner, and if you want to get rid of it, it will cost you $3 a month.
We hope you love these selections and that they keep you entertained for a while.
If you don't have Fibre yet, check out our Fibre page to see whether it is available in your neighbourhood. We promise Fibre guarantees absolute streaming bliss.
Summary
Article Name
Your Streaming Options: Get Your Music Fix
Description
So you have a zippy ADSL or fibre connection and you don't quite know what to do with all your bandwidth? Then it is time to start exploring your options and to discover some shiny new music.
Author