It's undeniable that typing is a basic and essential life skill. No longer the domain secretaries, typing is the first skill we need to enable us to use a PC, and we all know that pretty much everyone needs to be able to use a PC in 2018.
So, here are 7 online games to teach your kids (and yourself) to type.
If you want to start with the basics then the first thing to learn is where the keys are. TypeTastic from Type Master starts the player off with a keyboard builder that will familiarize the player with where the keys are on the keyboard.
It's a three-level journey with 13 colourful games to get you going on your typing journey.
Another focused typing resource for novice typists is Dance Mat typing. This BBC developed "learn to type" tool is packed with colourful animations and entertaining tasks to get you typing up a storm. It has four levels and 12 stages which will help you build on each new thing you learn in a fun way that kids will appreciate.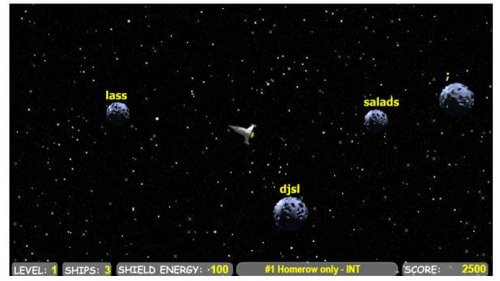 Just what it says on the box, this game is free and is designed to teach your kids to type. Free Typing Game is split into three sections: Lessons, games and tests. The lessons are informative and engaging. The games are designed to let learners practice their skills, and the tests will help them self-assess their skills and see where they need to focus their attention.
Suitable for all ages from pre-school and up, Turtle Diary has a range of games with various themes and game-play options. You can set your skill level and even choose to target different areas of the keyboard as you need them. From lessons to games, the site offers a full learning experience for the younger typist in training.
The name should say it all – this collection of typing games is all about teaching children a skill using their own language – entertaining animated games that have been cleverly developed to make the learning part of the fun. From Pac Man to shoot-em-ups, there's bound to be something here that will appeal to your child.
ABCya has a great selection of cute and bubbly kids games to help children learn to type. You can select their age or school grade and they will be given games and tasks to suit their abilities and interests.
ABCya also has a version optimised for tablet, so your kids can practice their skills on the go.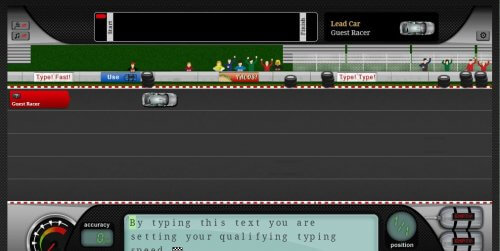 Nitro Type
Nitro Type comes from Teaching.com. You can sign up for a free account and get right to it. This is a great option for those kids who enjoy racing games and who like to see their name up on a leaderboard. You can decide if you want to allow your child to compete against their peers or simply track their own progress and high scores. This game is more suited to children who already have some basic typing skills and are familiar with a keyboard.
So there you have it. Get your kids started on typing games now and make sure they have that added advantage when they sit down to computer class.