I usually write about things related to Search Engine Optimisation (SEO) and inbound marketing, but this week I've been asked to write about something less technical. I'm a bit fan of innovation so today I'm going to tell you about a KickStarter campaign that is receiving a huge amount of interest from around the world.
Firstly, KickStarter is a website that allows people to essentially pitch an idea to raise funding from people around the world. In other words, it's a crowd funding market place type website and a very popular one at that.
The device I want to tell you about is called The Light Phone – An attempt at creating a credit card sized phone that is as light as possible. They call it "your phone away from phone". Here is a video that will tell you more about it:
For this KickStarter project, the team behind The Light Phone wanted to raise $200,000 and they've already raised $277,654 from 2,116 people with 30 days to spare! This is a really great example of a project that is highly sought after and it's quite clear as to why.
What's really interesting about this phone is that it's simply for making and taking phone calls. No WiFi, no text messaging, it really is a light phone and that's why they say it's your phone away from phone. It's not a replacement, but rather an additional device that you could take with you to simply stay in touch with a few people or take an important call without carrying a regular phone with you. That's quite an interesting concept, but one that I feel could be really useful.
The general features are:
Colour: Matte White
Weight: 38.5 Grams
Storage: 10 Numbers
Battery: Up to 20 Days!
Sim: Mini Sim Card
It really is an interesting device and because they've achieved their funding requirement, this phone will more than likely become a reality!
Summary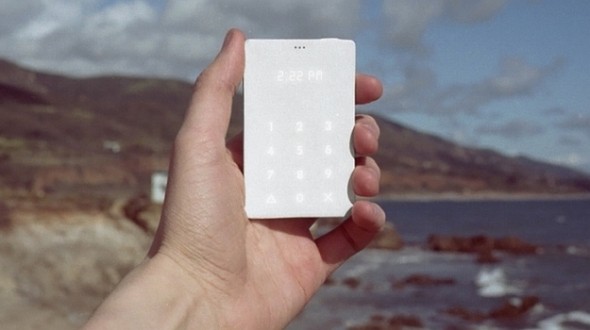 Article Name
Introducing: The Light Phone
Description
Introducing the new Light Phone - credit card sized phone that is as light as possible.
Author