Looking for some great Netflix titles to see you through the rest of the winter? It's been a cold one, but luckily Netflix has rolled out a whole lot of binge-worthy titles for South African viewers this winter. Some are brand spanking new and others are titles which were just not available in South Africa before now.
The Top New Titles on Netflix SA this month: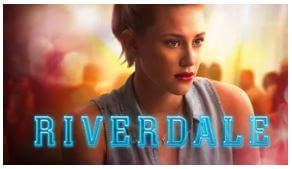 Riverdale
We were excited to have this title finally added to the South African Netflix list. Riverdale has had a cult-like following in the US for some time and we're only too happy to delve into the darker side of our beloved childhood cartoon characters Archie, Jughead, Betty, Veronica and the gang, in this much more sinister version of the old comic book favourite.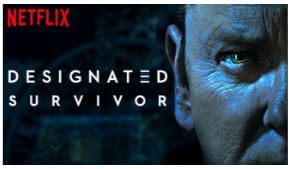 Designated Survivor
This is an American survival story, along the theme of the 1997 classic, The Postman (but without the sci-fi and more like a Netflix original series). Through a devastating attack on the cabinet, a lower level cabinet member is catapulted into the oval office and tasked with not only running the country, but preventing it from falling into outright chaos.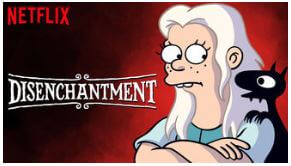 Disenchantment
This animation is not for kids. The Netflix original series features a disenchanted princess, an elf, and her personal demon – Luci and their misadventures in the crumbling medieval realm of Dreamland. This hard-drinking princess wreaks havoc across the kingdom in her efforts to shirk her royal duties.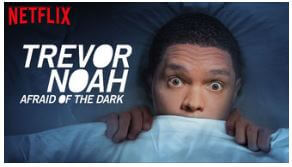 Trevor Noah- Afraid of the Dark
In his latest stand-up show, South African comedian Trevor Noah attacks the worlds "-isms": racism, sexism, colonialism, and more. A must watch for any South African with a sense of humour about the home situation.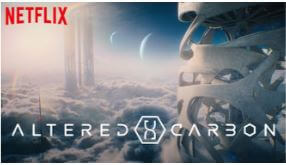 Altered Carbon
This Sci-Fi drama/crime mystery has everything you could want in an action-packed mind-bender. Season one of this Netflix original has been binged out already by many. A great choice if you enjoy the genre and are planning a rainy weekend in!
Captain America: Civil War
A must for the Marvel fans. If you're anything like us Webafricans (confirmed super-hero geeks) you probably caught this movie on the big screen when it came out. That shouldn't stop you from watching it again now that it's landed on Netflix! Whether you've seen it or not, Captain America checks all the boxes for a Superhero action adventure that's sure to give you two and half hours of pure entertainment.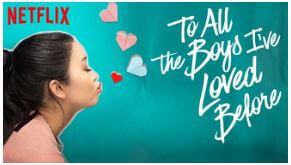 To all the Boys I've loved before
For all the romantic teens out there (and those adults who like to relax with something a little more PG13) this Netflix flick is a must. It's got it all – teen disillusionment, boy troubles, pesky younger siblings trying to ruin the heroine's life, and that all essential teen embarrassment factor to get you watching from behind your hands.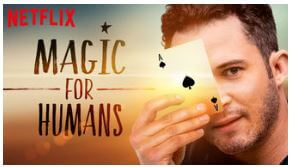 Magic for Humans
Magician Justin Willman has spent his life mastering magic tricks. From baffling people on the streets to orchestrating elaborate tricks, we just can't figure out how he does it. Honestly, some of us found this Netflix reality show a little disturbing because we don't like watching something that we just can't explain.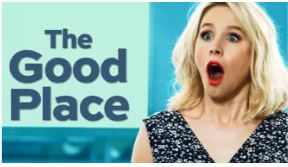 The Good Place
If you're looking for something a little bizarre in that 13+ category, The Good Place has been enjoying huge popularity since its release this winter. Due to a technical error, Eleanor Shellstop arrives in "the good place" after her death. She's determined to stay where she is and try to become a better person, even if she is already dead.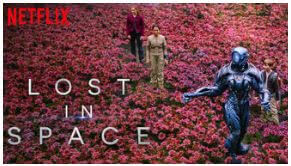 Lost in Space
Last but not least, no watch-list would be complete without something from outer space. Let's see what it's got: Spaceship crash landing? Check. Landing on an Alien planet? Check. A family called Robinson? Check. Unexpected terror and chaos? You bet! As an added bonus, this series is suitable for the 7+ category, so you can enjoy it with your whole family.
Need a fasterfast internet connection to binge on? Find out if you can get Fasterfast Fibre today.
Happy viewing!