What Is Webafrica Voice?
Webafrica Voice is our Voice over Internet Protocol (VoIP) technology which allows you to make calls using your internet connection, rather than that of traditional copper phone lines (such as Telkom).
With Webafrica Voice you can replace your outdated analogue phone with a future-proof pre-configured VoIP phone. We will supply you with a free unique 087 number, or you can make use of your existing landline number (such as your Telkom voice line) ‐ the choice is yours!
Our Voice Packages
Webafrica VoIP packages are all pre-paid at the start of the month, but if you run out of minutes you can always top up.
Choose the package that best suits your calling requirements.

Swipe to view other packages

Why Choose Webafrica Voice?
Save On Your Telephone Bill
Enjoy free calls to other Webafrica Voice users and pay just R0.45 per minute for all local, national and cellular calls. With Telkom, you will pay up to R0.63 per minute for local and national while being charged up to R1.30 per minute to mobile numbers.
Improved Stability
Say goodbye to the unpredictability of copper cabling. The use of VoIP services over a Fibre line ensures that you are always connected (as long as Eskom does not cut the power!).
No More Dealings With Telkom
You deal with us, and ONLY us! If you choose to transfer your current landline, you can say goodbye to your current provider. Everything you will need to use your VoIP phone, you can do via your VoIP interface or, through our support experts.
Use Your Existing Number
Upon signing up, you will be allocated a Webafrica Voice number which you can use straight away. You can choose to transfer your existing voice line number over to your Webafrica Voice service and cancel your previous account.
Call Forwarding
Not anywhere near your VoIP phone? Not a problem. You can easily jump onto your VoIP interface and choose when and where (including mobile and other landline numbers) to divert any calls.
International Roaming
Leaving the country for a while and want to make use of your VoIP service? No problem! All that our Voice service needs is a stable connection. You can choose up to 10 countries from where you will be able to make calls.
Instant Notifications
Worried you will run out of airtime? Fear not! Choose to be notified when you are nearing your airtime limit via email and/or SMS. We will also inform you when your airtime has been depleted.
Call History
Unlike your landline and a lot like your mobile device – you have up-to-date access to your call history logs, whether incoming or outgoing.
Your Webafrica Voice Interface
The power is in your hands! Unlike traditional landline accounts where you are just not sure, we supply you with login details to your interface so you can configure, and change settings according to your usage and needs.
How Much Does It Cost To Call On Webafrica Voice?
Using Webafrica Voice is cheaper than using your Telkom voice line to make a call – see the rates of the most popular countries below.
| | Calls to a Mobile Phone | Calls to a Landline |
| --- | --- | --- |
| Webafrica to Webafrica | Free | Free |
| South Africa | From R0.45/minute | From R0.45/minute |
| United States (+1) | From: R0.24/minute | From: R0.17/minute |
| United Kingdom (+44) | From: R0.36/minute | From: R0.17/minute |
| Australia (+61) | From: R0.71/minute | From: R0.71/minute |
| New Zealand (+64) | From: R0.38/minute | From: R0.38/minute |
| Germany (+49) | From: R0.44/minute | From: R0.69/minute |
Please Note: Our international call rates are updated on a monthly basis to reflect exchange rate fluctuations. Once signed up, your Webafrica Voice interface will showcase call rates for all countries.
Our Webafrica Voice Phone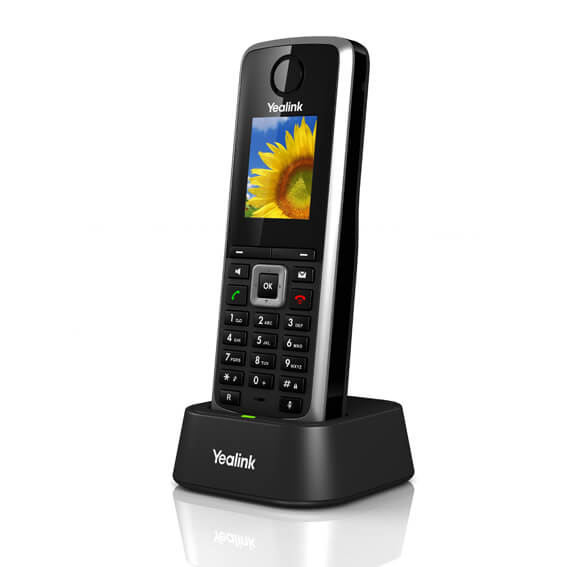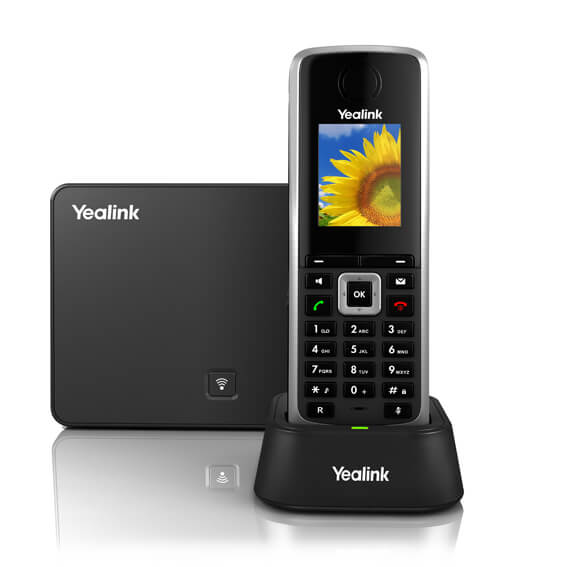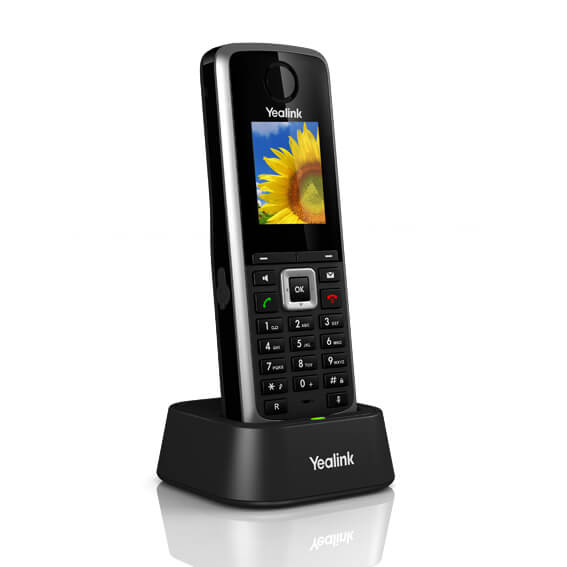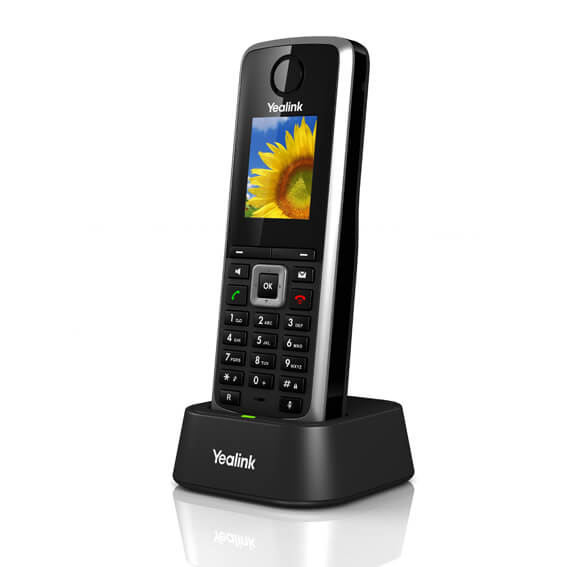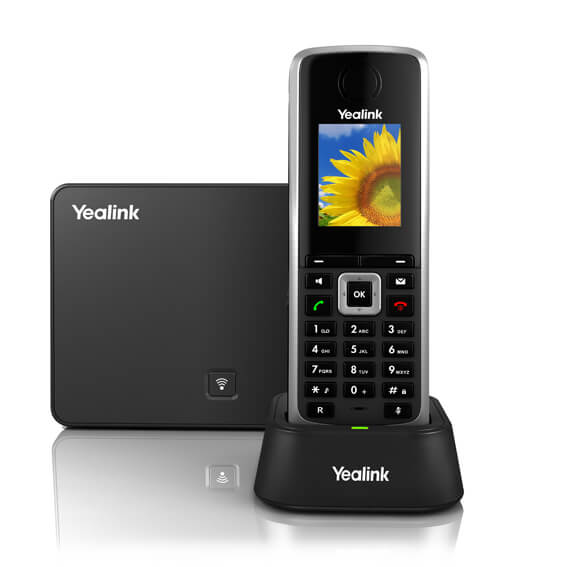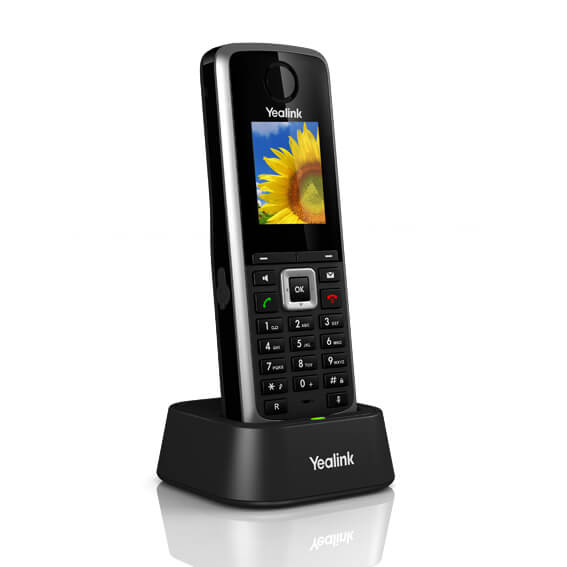 R1529 Once-Off
Our Voice phone is a pre-configured Cordless Phone System designed with the home and small business user in mind.
Do You Need a VoIP phone?
We recommend that you make use of our VoIP-enabled phone, but there are other options available to you – such as mobile apps (like Zoiper) or your existing VoIP phone. If you have an existing VoIP phone, it is important to note that we may not be able to support or assist you in the configuration of your current phone.
HD sound with wideband technology
Up to 4 simultaneous calls
Up to 5 VoIP accounts
Desktop or wall mountable
Anonymous call and reject
Caller ID display
Call waiting, mute and DND
Call forwarding
3-way conferencing
Range: 50 m indoors and 300 m outdoors
100 hr standby time
10 hr talk time
Ring, vibrate and silent call notification
Screen display type ‐ Colour
Speakerphone – Yes
Colour screen with 1.8" colour display with intuitive user interface
How Does Webafrica Voice Work?
Click to play the three step VoIP process.
Step 1
‐ Internet Connectivity
Your ISP (Webafrica of course!) supplies fasterfast Fibre Internet connectivity to the Fibre router. Your VoIP adapter is plugged directly into your Fibre router and transmits a wireless signal to your pre-configured phone(s).
Step 2
‐ Voice Conversion
Your voice is then converted into digital information which is transmitted like any other data via your VoIP adapter and Fibre router back to Webafrica's trusted servers.
Step 3
‐ Recipient
The digital information is forwarded to the recipient who will receive the information as voice transmission on either their landline, VoIP phone or mobile device. If the call is to a fellow Webafrican, then calls are FREE, but if not expect to pay less than your current landline provider.
It's that simple!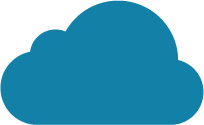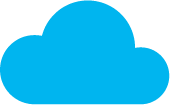 Frequently Asked Questions
For Webafrica Voice to work both effectively and efficiently, you must have a Fibre Internet connection of no less than 4 Mbps.
If you do not have Fibre, why not see if you can get it now.